My story 'Feed The Enemy' is now available on the Barnes & Noble Nook:
Feed The Enemy - Nook
as well as in the following formats: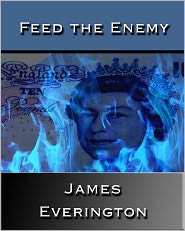 The people at Barnes & Noble seem to have added a new blurb:
"

Terrorism has turned the civilized world upside down. Fear reigns over the actions of people as they seem to go through the motions of daily living. This fear turns to paranoia in this short story of psychological suspense."
Well, it's probably better than one I would have written.
Just noticed: they also appear to have changed the title on their product page to 'Feeding The Enemy'...